Contact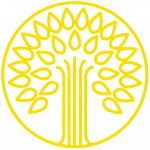 We'd love to hear from you:
719-257-3033      |       Send an email     |     Online Sessions Available

Please do not send confidential information using this form.
Office location: 134 F Street • Salida • Colorado • 81201
2nd Office location: 7405 U.S. 50 • Salida • Colorado • 81201
We have two offices conveniently located in Salida.  The F Street office is above Free the Monkey clothing store.  Please allow plenty of time to find street parking.  Our second office is located off HWY 50 across from High Country Bank in the Colorado Parks and Wildlife building.  Parking is available there.