Awareness. Compassion. Inner Wisdom.
So many of us struggle with having the courage to be ourselves and to live authentically.  It's uncomfortable, it makes us feel vulnerable, and we fear the possible consequences – What will I lose?  What will I have to change?  Will people judge me or not like me?  It's also really hard to hear and trust our inner knowing.  There are so many things influencing our choices and we often betray ourselves by not listening to what feels true to us. 
We help people feel empowered to live more authentically.  We want to help you figure out what's important to you so you can align yourself with those values.  We help you become more self-aware, self-compassionate and trust yourself so that you can hear your inner wisdom and have the courage to follow it.  
---
Please contact us to schedule a free initial consultation.
719-257-3033     |     Send Email
We look forward to helping you make the first step toward your well being.
---
The Benefits of Therapy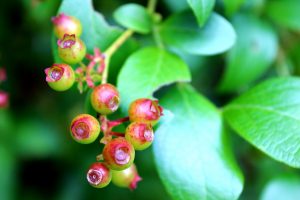 Psychotherapy can be an effective tool in providing you with the necessary support and training to overcome the challenges you face. By seeking therapy, you are taking responsibility and action to change what no longer works in your life. Many studies have shown throughout the years that psychotherapy is an effective form of treating and managing mental illnesses and other emotional disorders.
As a close-knit team of providers, it is our honor to assist you in exploring your core issues and move toward a healthy, fulfilling life. Utilizing a variety of approaches including Acceptance and Commitment Therapy and Dialectical Behavior Therapy, and Mindfulness Coaching we will work with you to create a treatment plan that is customized to meet your unique circumstances.
With honesty, authenticity and compassion we will work with you to create a genuine connection and safe environment for you to begin knowing yourself. The goal of our therapy sessions together, will be to help you foster acceptance of all parts of yourself and to help you hold yourself with kindness. Additionally, we will work on changing your relationship with your thoughts and feelings and helping you build the life you'd like to be living.  Because we believe in the mind/body/spirit connection we offer individual and/or group mindfulness coaching in coordination with your therapy.
"Your present circumstances don't determine where you can go; they merely determine where you start."

– Nido Qubein