Offering therapy and wellness services for adults and late-adolescents in and around Salida, Colorado
Individual Therapy
Group Therapy
Reiki: Group, Individual
Mindfulness Coaching: Group, Individual
Ear Candling
Ear candling or sometimes referred to as ear coning, is a simple, relaxing and noninvasive way for people to have excess ear wax and yeast removed. The process usually takes 30 minutes or less to candle both ears. Ear candling has been dated back to ancient Egypt where it was performed to help remove sand from the ear canal as well as wax. Our ears produce wax for many different reasons, but sometimes we may produce more wax than necessary and have excessive wax that may impact hearing and cause other issues. Ear candling removes the excessive wax and can provide relief to many.
Acupressure using small seeds that are placed on to different areas on the ear using tiny bandaid like stickers. Where the seeds are placed is based on the issue or issues the client wants to address. The seeds stay on the ear for approximately 2 to 4 days. The client pushes on the seed throughout the time the seed is attached to provide the benefits of the acupressure points. Ear seeding can help with migraines, back pain, anxiety, sleep issues and more. A good website to learn more about ear seeding is www.earseeds.com.
Demographic Specialty: Maternal mental health, Gay/Lesbian/Bisexual/Transgender, Military/Veterans, Women
Online Sessions Available: teletherapy.io (secure online video platform)
Treatment Specialties: click here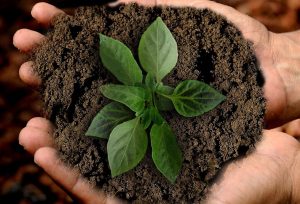 We work with a range of clients that present a variety of unique circumstances. However, there is a common thread, they are not reaching their full potential.
During our initial meeting we will discuss your specific areas of concern as well as assess if we are the right client/therapist fit. From here, we will be able to create your personalize treatment plan and discuss how it can best work into your day-to-day life.
"Identify your problems, but give your power and energy to solutions."

– Tony Robbins
Rates & Insurance
Rates:
Average Session Fee: $50 – $150
Insurance:
Anthem Blue Cross Blue Shield
Services may be covered in full or in part by your health insurance or employee benefit plan. Mental Health and Substance Use Disorder Coverage Parity laws require most health plans to apply similar rules to mental health benefits as they do for medical/surgical benefits. Please check your coverage carefully by asking the following questions of your insurance provider:
Do I have mental health insurance benefits?
What is my deductible and has it been met?
How many sessions per year does my health insurance cover?
What is the coverage amount per therapy session?
Is approval required from my primary care physician?
---
Please note the cancellation policy. If you do not show up for your scheduled therapy appointment, and you have not notified us at least 24 hours in advance, you will be required to pay the full cost of the session.